R&S Passed @ Tokyo
My goodness is it a wonderful feeling to see those CCIE digits. All that hard work. . .all that TIME and loss of a social life. . .finally paid off!
I posted about the ordeal here, but wanted to post in the right section of the forms + give a personal account -- and an encouragement to those just starting.
During my first REAL network engineer job in 2008, one of my mentors had just achieved his CCIE. I remember him telling me, "Gain some experience before you attempt the exam." -- Something I absolutely took to heart. CCIE is something that has taken me MANY YEARS to achieve. I know there are some that have achieved it less than a year or 2, but for me -- it was never about "getting it done", neither was it really about becoming "an expert". It was about becoming THE BEST. 
My timeline was this:
2005 - Took my first Netacad class for CCNA.
2007 - CCNA
2009 - CCNP + started reading more advanced networking books.
2011 - 1st time reading the CCIE Cert. Guide (v4)
2013 - CCDA
2014 - CCDP
2015 - 2nd time reading the CCIE Cert. Guide (v5)
              --also, started INE workbooks.
2016 - CCIE
That's right. 11 years to CCIE.
The majority of prep was reading through the book list, and applying it where I could (at work, in a lab, etc.).
With that said, start with the primer first: CCIE Routing and Switching v5.0 Official Cert Library
You read that right: a primer. Think of that book as nothing more but a primer to set you in the right direction for further learning.
The majority of my reading came from other Cisco Press books like Routing TCP/IP, a whole lot of oldies like TCP/IP Illustrated & Cisco QoS Exam Cert. Guide, as well as some new books like [IP Routing on Cisco IOS, IOS XE, and IOS XR].
Then, take the exam.
There is no real way to prepare for your 1st attempt (short of cheating. Don't do that.). So what I did was go in blind. Even so, I ALMOST PASSED. I think I got like 750 out of 780 needed points. I didn't expect to pass, but I certainly didn't go in it to lose. I immediately jotted down everything I could remember, and went staight back to the books + lab time to drill down the knowledge.
2nd attempt at written: Failed again, and more or less the same score. I got 710 points out of required 810, something like that. I was angry this time, cause I was asked some retarded questions. However, to be honest -- I did have some weaknesses I definitely could have improved on.
3rd attempt at written: PASSED. Funny though -- I got about 830 out of 810 required points, so just bearly. And now, it was time to purchase the INE workbooks and get into the labs!
Up to this point, like I said, it took me YEARS, if I consider the 1st time I started reading up on Cisco things.
I started INE workbooks in May 2016, and scheduled my lab exam for July 2016. I really should have taken a look at the INE labs first before doing that, cause when July came up, I was NOT prepared. There were so many little things I had yet to understand like the differences between RFC1583 and 2328 (and 2178 for fun), or trying to produce the lowest possible metric in EIGRP by adjusting K values and watching the effects + doing the math on paper to see if I could predict the metrics from [show ip eigrp topology]. However, I wasn't about to back down: I went into the lab as-is, with my INE training incomplete.
Regardless, I passed TSHOOT, but failed DIAG and CONFIG. I knew I wasn't ready, but I gave it my best shot -- and I darn near cleared it, but the format of the exam was just. . .horrid (the lab environment). Nevertheless, I did the same thing as I did for written: jotted down on paper everything I could possibly remember, then replicated it in my lab and just practice, practice, practice.
The 1st lab attemt was certainly NOT what I was expecting. I never did watch the public Cisco videos where it goes through a basic run-down of the new lab format. That was dumb -- GO WATCH THE VIDEOS, seriously. You can see them for free if you have a CCO account. Go to the learning center, and:
CCIE R&S Tech Seminars >> [Unleashing the New Exam with Bruno van de Werve, Greg Coté and Ramesh Bijor]
Watch ALL the videos. Copy the topologies and run yourself through your own mock lab, and time yourself. See how long it takes you. This is free, public information provided by Cisco -- might as well use it!
Now, if you really want to go far in over-preparing, combine your own lab with the INE Labs when you are ready. Make the most disqusting topology you can think of, and just keep practicing at it over and over until you can do it so fast that you improve your time from 5 days to 5 minutes.
Every other week, go over non-routing topics like IP Services, System Management, etc. Believe me, you will forget.
Once a week, do nothing but L2 switching and lab everything you can think of. There really isn't a whole lot to do here. L2 things are not as heavy on the blueprint as L3 things, in my opinion. There is only 1 protocol to study after all: STP. It's not like you have to learn TRILL or FabricPath, so it really shouldn't take up your lab time much. I'll go as far as to say it's not even worth buying switches. Just rent them from INE or whoever, and do the rest of your labs with GNS3.
Main concentration should definitely be L3 things, just as Bruno from Cisco said in his video (above). 40% of the lab is L3 after all, according to Bruno. And after taking the lab twice, I can tell ya first hand that it's true.
Eventually, you should reach a point where you are brimming with confidence. I cannot stress that enough. Confidence is going to make or break you. In both my lab attempts, you should have seen the faces of these other candidates in the room. Completely dejected faces, and not a single shred of confidence in the way they carried themselves. They otherwise looked pretty darn smart, and one guy even told me it was his 6th lab attempt at R&S. Think about that. That's at least $12K just on lab attempts, so probably around $20K overall. That's a down payment on a house! I asked him, "you're ready for next time, right?" To which he replies, "No no no no, it's too difficult."
Do not EVER. I mean EVER say those words. Do not EVER sell yourself short. Do not EVER look down on yourself. EVER!
I told that to his face, and I certainly hope he won't forget it. He seemed like a very decent man, and very smart. I truly believe that the reason he keeps failing, is because he doesn't BELIEVE he can pass.
With that said, I passed the 2nd attempt because I went in there and took that bull by the horns. Hard work + Confidence = Success. I enjoyed the exam, and the lunch provided by Cisco was delicious. Not a drip of sweat went down my brow. I was nervous the first few minutes, but just kept replaying this video in my head: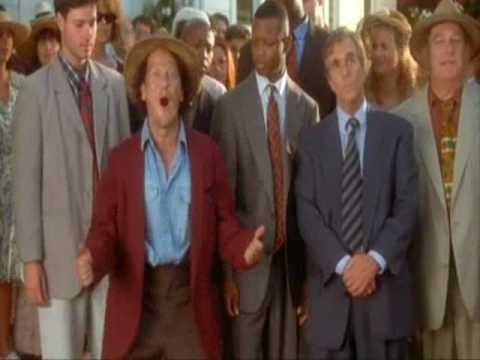 Have confidence, and go do it.
**EDIT** Forgot to mention, I crashed 2 switches when I ran tcl scripts on them. So don't use TCL on switches in your lab. I got lucky I saved my configs before crashing them, so the proctor was able to reboot them in their state before they crashed.